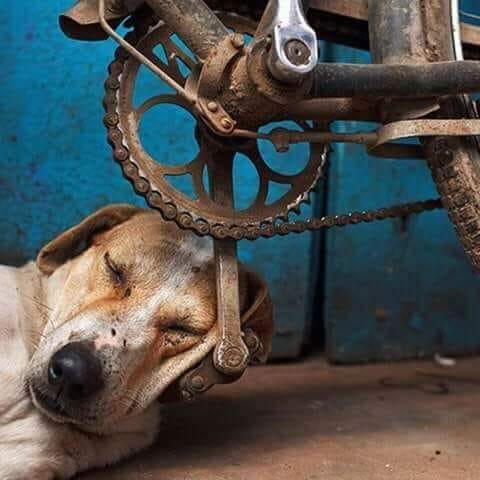 You have no excuse dying poor
We sit on million dollar talents and potential to make Kshs 100 an hour in the name of having a job. We are so afraid of stepping out in faith and living out our dreams, all in the name of job security and fear of the unknown. We are paid to forget our dreams, living like slaves and prisoners to employers, then we end up dying unhappily with nothing but wasted potential and unfulfilled dreams. We have what it takes to be great, hidden potential trapped inside us, but we have become masters of excuses, procrastination and little faith, disguised as 'waiting on the Lord'.
As a result, we are trapped for the rest of our lives in jobs that give us little satisfaction and nothing more than a payslip. In the end, we live like we will never die, but end up dying like we never lived. Time to step out in faith and follow your dream. You are only assured of one shot in life, it's called NOW. Whatever it is you are dreaming of doing, start NOW. Its time to start that business, register that company, enroll for that course.
Start small. Start with fear. Start with no capital. Start with hands trembling. But just start. Step out in faith – Hebrews 11:6 says, without faith its impossible to please God, while James 2:20 says faith without works is dead. Time to put your faith to test. Stop talking about your ideas, and start doing them. Proverbs 16:3 says Commit to the Lord whatever you DO, and he will ESTABLISH your plans. Remember, God will ONLY establish what you DO.
Take initiative. Your success and greatness is trapped inside you. Look no further. Your success will never be determined by what people say or do; or what the government does or doesn't do. Your success will only be determined by what you DO and the opportunities you take. You are the CEO of your own life. So, start making executive decisions today. Start NOW, tomorrow you will be grateful you started today. Its Bill Gates who said, if you are born poor its not your mistake, but if you die poor its your mistake. In other words, you have no excuse dying poor – with un-utilized potential and unfulfilled dreams. You have no reason to enrich the graveyard.