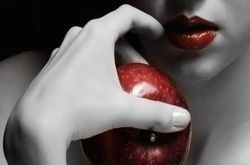 The sweetest sin
He walks into the lounge area with his shoulders over his head. He looks around disinterested at some chap shouting their lungs out about Arsenal and Bayern Munich. A slender waitress characterized with a big booty and waist that looked like someone was choking it, and almost succeeded – walks towards him.
She slaps him with that suspicious smile pastors reserve for people who tithe in coins. He ignores her and continues scanning the bar area. He hates waiting for people. She was supposed to have been here a while ago. NKT! Women! He speaks to himself as he takes a seat on one of those tall stools at the bar counter. Outside, the Sun is reluctantly settling in the West, as the rush hour reaches its peak.
Inside, the bar is slowly coming to life. Young middle-class lads are busy squeezing the last coin from their paycheck financed lifestyles by crowding their tables with bottles of beer, all in the name of avoiding traffic. In the background, Franco Luambo Makiadi is doing his thing over the speakers as the mood is set for a memorable, almost surreal night.

Jameson double on the rocks, he commands the waiter behind the counter. His voice sounds authoritative. His demeanor imposing. He is used to having his way in life. He takes a sip of the whiskey and looks at his watch for the eleventh time. He's tempted to call her, but his ego and pride prevent him. He removes his phone and texts his wife. I will be late. Don't wait up. No explanation. Nothing. Just another cold text message.
She reads it impassively. Do you boo. Wasn't planning to. She texts back coldly. And why should she care? She's preoccupied with Sam, her personal trainer to worry about her egoistic husband. Today she's working on her waist and back. Sam comes to their home twice a week for fitness training. She gave birth to their first child a couple of months ago. She's determined to lose the baby fat by all means. Got to bring sexy back.
He reads her text and scolds her in his heart. Sometimes he feels he made a mistake rushing into marriage. He still has the youthful energy and enthusiasm of having a good time. Marriage seems to stand in his way. But he's cunningly learning how to balance the two. Who says I can't have my cake and eat it, he reasons. As he is about to order for another shot, someone taps his shoulder rather intimately. It's Ashley, his date for the night, and one of his many side-dishes.
She's is wearing a black dress with a thigh-high slit. Her right thigh is on display whenever she moves her leg, which is quite often. He looks at her with renewed interest. Perfect mistress material, he whispers to himself as he plants a huge migingo-island-ni-yetu kiss on her juicy holmberry lips. He's been cheating on his wife for the longest time. If I can have the best of both worlds, surely, why not? he reassures his ego. Caressing each other like teenagers consumed with raging hormones, they indulge their lust to the silent amazement of bar patrons.
Ashley, on the other hand, is playing a game of Russian roulette. Today is the night she puts everything in motion. Its been a long time coming since he promised to divorce his wife and marry her. She has been waiting on the wings. But her patience is running out. I saw the doctor today, she whispers seductively in his ears. But he's too horny to pay attention at first. I'm three months pregnant, she exclaims.
He heard her clearly but doesn't move a muscle, isn't bothered or alarmed. I plan to keep it, she gathers her last thread of confidence and spills out. He orders another shot, asks for the bill before turning to her. So, with all these men you are sleeping around with, how sure are you its mine, he blurts out almost angrily.
What? Like, are you for real right now? She shouts as he walks out and melts into darkness. She is left sitting there like a witch whose charm has refused to work, unbelief smacked on her young and tender slay queen-ish face. She isn't sure what to do. Once outside, he switches his phone off and drives to another bar across town. Charlie and Steve are there playing pool while eating with their eyes the skimpily dressed middle class suave-urban independent women patched on long stools.
Getting Ashley pregnant was never part of the plan. How could he marry an office receptionist, leave alone have a child with her? He whispers under his diplomatic 200 dollars well-cut Brioni suit as he enters the bar.
What he doesn't know is that the office receptionist Brobdingnagian bullcrap Ashley told him is all lies. In actual sense, she provides freelance high-end escort services to the highest bidders like himself. Ashley is a name she moonlights with for her professional services. What is interesting though is that Ashley, contrary to her business rules of engagement, has sincerely fallen for him head over heels.
In fact, in her own twisted weird fantasies, she sees herself married to him, someday. For her, she is into this affair, love triangle, relationship – whatever name you call it – for the long run. She's come so far to quit now. She's fully given herself to him, his wild erotic fantasies and his wild kinky demands to ever imagine her life without him.
His boys are excited to see him. He tells them about the Ashley drama. They laugh it off and encourage him to drop the baggage. Chief, you need to be careful though on how you treat these women, Steve shoots a warning at him, though he conveniently ignores it.
She's completely heartbroken. He was supposed to be the one. Her prince charming riding a white horse. Her eternal realist Alejandro plucked right from the pages of a script from a Mexican soap opera. She tries to call him several times, but his phone is off. Well, like they say, hell has no fury like a scorned woman. Her head is spinning. Her heart thumping. He has to pay for this. She stomps out of the bar and heads straight to his house.
Can I help you? A woman carrying an infant answers the doorbell. Is he here? she shouts out uncontrollably. You mean my husband, she asks calmly. Yes, the son of a b*$%*h. Is he here? she shouts out. Her voice sounds like fermented porridge and tastes like poison.

Miss, whoever you are my husband is not yet home, she answers as she cautiously takes a step back. Could you kindly get yourself together and tell me what's going on or else I call the police, she shouts at her while attempting to reach for her phone. She gets herself together. Excuses her randy behavior, and pretends to be calm, cool and collected. Curious to know what's going on, she's welcomed into the house where she tearfully and hurtfully details blow by blow account of the affair and her pregnancy.
Two hours later. He bids farewell to the boys and heads home. The house is quiet. He murmurs to himself as he fidgets with the door keys. As he steps into the living room, he's met with Ashley standing next to the lifeless body of his wife and child. He shakes his head violently and rubs his eyes, perhaps to wake himself from the dream. But it's not a dream.
This is as real as it gets. For the first time in his life, he's speechless. He cannot talk, cry or move. He stands there confused and shocked. Taking advantage of his confusion, without saying a word, she shows him the middle finger. Slaps him with that evil look the devil has when someone gets saved as she melts into darkness using the backdoor.
He's the number one suspect in the murder of his wife and child, despite his pleas of innocence. He's unable to trace Ashley, and so are the police. All he knows is she works in the city in a law firm as an office receptionist, and she lives in the West of the city.
As the case drags on in court while he languishes in remand, Ashley in the meantime procures an abortion and goes back to her freelance escort business. No one messes with her. She's been on the street for long to be taken advantage of. She thinks she's tough, strong and smart. Unfortunately and unknown to her, her path with fate is just about to collide.
Desperate to clear his name, he hires a private investigator to look for Ashley. The closest information he has about her is a folder of selfie photos they took together tucked far away with a super protected password on his phone. The investigator goes to work. He's being paid well and has a business reputation to maintain. It takes him four months to locate Ashley when she picks him online as a client.
There's one problem though, Ashley knows about him, and his investigations. Like a crafty village squirrel, she plays along and arranges a meeting. Everything is done on her terms. The meeting place and time. The following morning, police found a body of a middle-aged man in his car, naked. In a typical third-world style of investigation, it's casually ruled as solicitation of prostitution services gone bad. No fingers prints taken. No forensic done. Do these people not watch CSI in the least, someone wonders on Twitter. Case closed.
Ashley is relieved. Her plan was seamless. She feels on top of the world. For over a year, she lives her life without any drama. By now she has upgraded her business and her clients include the who and who in society, especially in the political arena. Life is good.
She's making more money than she could ever imagine. She lives a lavish life, drives the latest model of cars and enjoys only the finest things in life. Until that Sunday evening when he shows up at her house, unexpected. His case has been dragging on and on, and without any concrete evidence linking him to the murders of his wife and child, the court throws out the case, with the usual tag of the police did a shoddy investigation.
He overpowers her before she reaches her house alarm. Binds her and begins an eventful night of torture she only sees in movies. He is not in a hurry. He takes his time to inflict all kind of pain and misery.
Two days later, her body is discovered in her fancy apartment tucked in the leafy suburb of the city. The fact that the who and who in society were involved with her, somehow the police hurriedly conclude that it was a case of attempted robbery with violence, with the usual tagline of investigations are still in progress.
**********************************
Everyday things happen in this city. Stories we read in newspapers, watch on news and share online. We don't pay much attention to details or ask critical questions. We are also quick to make conclusions.
Girlfriend stabs boyfriend 22 times, the news headline shouts. Angry wife burns car of a cheating husband, another headline cries out. The body of middle-aged found dumped on the road, police suspect incident of robbery, another headline boldly states. For us, we will talk about it. Feel sorry. Share on social media. Laugh about it. Throw ridicules, and life goes on.
My father used to say that a man needs three things in life: a good doctor, a clever lawyer and a forgiving priest. The last two, I have never had a need for. In fact, if you ask me, I think a man needs only two things in life: a good doctor and a happy woman. When you see a woman sitting with her legs open, never tell her to close them, because you don't know her source of fresh air, goes an Ethiopian proverb. #TheSweetstSin
Image Credit: wattpad.com