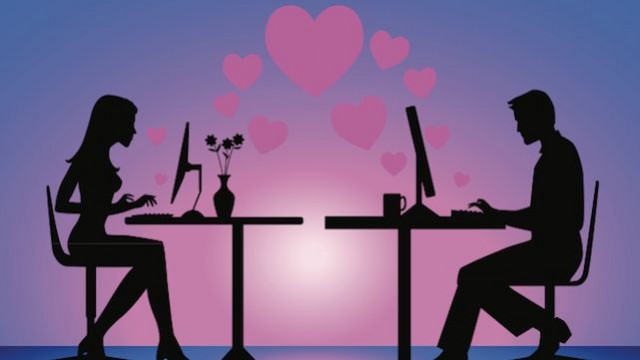 The second wife of my dreams
It's past midnight. On a normal night, I would be clobbering my fourth episode of nightly slumber. Perhaps I would be somewhere in a far lost world. A slumber land of sort, entertaining one of my classical dreams. Perhaps it would be December and in my dreams I probably would be playing black Santa Claus in a stuffy mall somewhere in downtown Nairobi.
Next to me would most certainly be this freshly minted damsel promoting one of those imported Middle East herbal soaps. You know those soaps that promises you a new kidney, liver and a special wallalo smell.
Her face will be smeared by this fake, plastic smile that obviously says she would rather be drinking her sixth can of Quarana in a tavern tucked along Thika Road than attempt to convince Negroes to take a bath twice a day.
She would momentarily insult me by her stares. You know those stares that teachers reserve for retarded students. But since I am Santa Claus, I would simply slap her politely with one of those looks that says Quarana is for losers. Losers who are yet to discover herbal tea, scientifically brewed at Dr. Mugo wa Kabate's workshop in Karatina.
I am one of those peeps who sleeps like a baby Panda. I love me my sleep. I would sleep through a storm or an election rigging. My modern day fear, however is sleeping through an incredible moment where the government gives its hardworking, loyal tax-paying citizens free fuel.
Sleep to me is a divine inheritance. Birthright of some sort. I orthodoxically do my 8 hours every night unapologetically. And in case I miss even a minute of my beloved 8 hours, as a descendant of His Great, Your Majesty, His Worship Nabongo Mumia, I will have to compensate the following day. Sleep to me is akin to a business transaction. The record books have to balance. Debts have to be paid, and possibly with interest.
So, I am not sure what happened to my sleep last night. This never happens hivi hivi. Okay, save for one of those days once after every five years, when my cousin and I have to trans-night in the name of tallying the presidential votes from scanty details provided by the IIEBC.
Anyway, last night was different. Very different. I am not sure where my nightly allocation of sleep had gone. Perhaps it had taken a midnight walk to the woods. Or maybe the caretaker who allocates sleep to me was on strike. I am not sure.
Or maybe my sleep donated itself to a night watchman somewhere. You got to love how some of this chaps sleep, while they are suppose to watch our Japanese imported juggernauts and crass middle class apartments. There are watchies who sleep and snore in equal measure till a whole apartment block shakes.
I hate tossing in bed. Tossing in bed to me is akin to a heartbroken politician who just lost an election, or a jilted lover who just discovered she is not the only bean in her man's githeri. Tossing in bed has never been my earthly inheritance. To me, its a sign of either weakness or a deeper spiritual problem.
I diplomatically regard tossing in bed to be for sissies who would rather endlessly toss in bed, than wake up and chew a book, watch a repeat of Duck Dynasty on History Channel, or simply fire up their laptops and stare at people's profile photos on social media.
It's amazing how much you can learn about life by simply starring at people's profile photos on social media. Profile photos to me always have a life of their own. They have their own personality. They tell a tale. A tale of hardship, happiness or a statement about one's values, childhood troubles and future aspirations.
Perhaps more importantly, profile photos have a way of revealing people's secrets – who they are cheating with, who is financing their glamorous lifestyles or where they tithe. Some profile pics hit you hard with a revelation about the past, you actually stop and go like, huh! you mean she really did that!
Anyways, so, last night was one of those nights that sleep decided to pull a fuel hike on me. Too bad, I had no eggs to fry, or anything to throw into the pressure cooker – as a way of getting back at my noisy neighbor.
Trust me, there is no sweet revenge to a noisy neighbor than to open your windows and hit up that pressure cooker at 2am, and just leave it to irritatingly churn those shhhh! shhhh! noise, while your neighbor – he who likes playing those loud irritating mugithi songs tries desperately to catch an iota of sleep. I tell you, whoever invented those pressure cookers deserves a jacuzzi installed in their mansion in paradise, or simply a day of free fuel supply.
As I juggle through my random thoughts (read people's profile photos), I saw her photo on my wall. Emphasis here is my wall. Meaning I didn't go all Russian spying on her wall. The gods brought her to my wall. And since I am the acting Santa Claus for the night, I did the only Christian thing anyone will do in a country where fuel cost more than a human liver – I was led by the internet to her wall. I then accidentally clicked on that monster of the chat button, and wallah I found myself in her online chat room.
So, all this years I have been going to bed at 9pm and waking up at 7am like a good Christian, unknown to me, they are souls that always do a graveyard shift on social media chat rooms. In fact, her chat room was pampered with love flowers, complimented with soothing music, and tasted like peaches dipped into strawberry ice cream.
"Welcome to my world," she typed so fast, even before I could catch my breath or whisper the Lord's Prayer, and particularly the part that has to do with 'lead us not into temptation'. She sounded like the headmistress of chat room in Sub-Saharan Africa. I cringed, but not too serious to be scared away.
Truth be told, I was tantalized. Fascinated, if you wish. I was in a new world where souls are allowed to be wild and free. I was curious to know what goes on when the Sun goes to sleep. I was intrigued how mere mortal souls could chat with strangers online, and reveal so much about themselves, including hawking pictures of their body parts.
Wallah!! Hallo, internet. I was flabbergasted. So, like a good old Christian man raised by my heaven-bound, devil nonsense, Scripture-spitting fundamentalist protestant mother, I stuck around. And my sticking around, before you judge me harshly had nothing to do with the seductive lavender top she was donning. Hell no! I stuck around because I was waiting for an opportunity to quite for her 1 Corinthians 3:16-17.
Unfortunately, I have never chatted at 1am with a stranger on social media. So, I didn't know the rules. I didn't even know what to say. So, like a naive village boy who has never seen adults kissing, I typed a loosely worded, thank you, missy cutie (that was her screen name). Well, moments later, no sooner had I clicked send, than had she gone all sensual on me.
Wow! come slowly, the village naivety in me wanted to blurt, but then I remembered it was 1am, and most likely the gods of internet, including that Zuckerberg chap who owns only one grey tisho was way asleep.
Let's just say for the next one hour, I discovered a different world of the internet, where wicked souls, or in my case chaps who hate tossing in bed, lurk around in pure darkness seeking whom to devour.
I am not the type to easily judge, but me thinks a chapter needs to be added in the Constitution on how to use the internet at 1am. Ears that do not listen to advice, accompany the head when it is chopped off, goes an African proverb
Image Credit: gizmodo.co.au