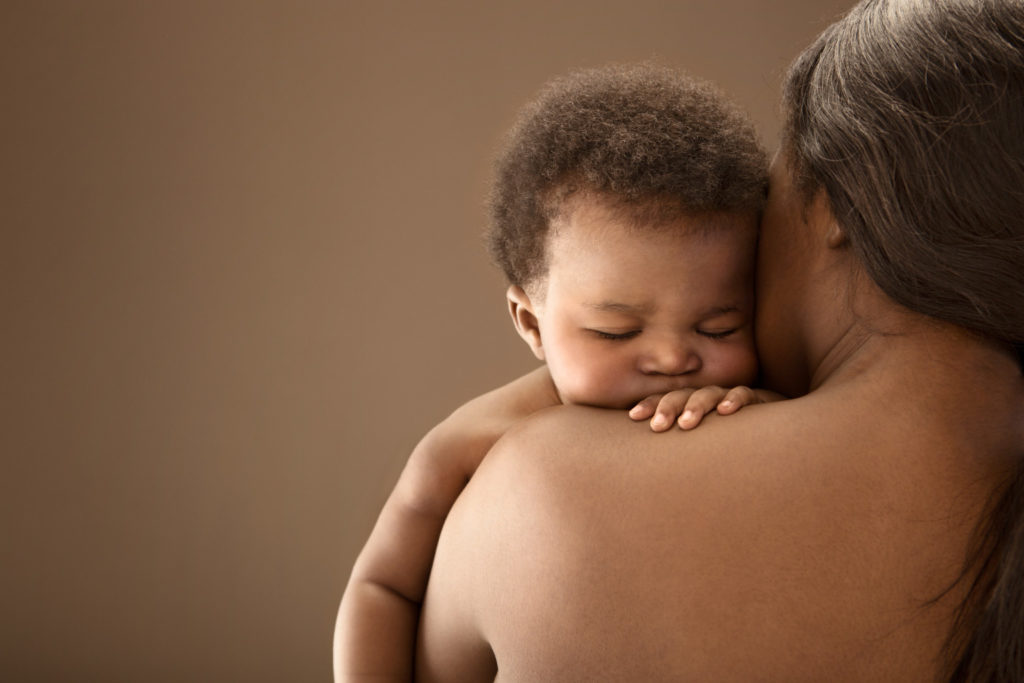 The boy is mine
It's one of those lazy, nondescript Saturdays that your body refuses to leave the bed. You are whizzing between sleepiness and lackadaisical as you lethargically fantasy being deported to a first-class country. Then, without warning, you hear this commanding knock on the door that makes your heart skip a beat.
The last you checked, you weren't expecting any visitor. Least not your intruding relatives who simply just show up from the village carrying a live chicken and maize flour, enough to eradicate famine. It can't be auctioneers, either. In any case, the only soul you owe money on earth is Mama Njoki, the vegetable vendor across the road. She couldn't possibly have sent a bunch of thugs to 'teach' you a lesson over the 38 bob debt that was a month overdue, or could she?
You wonder absentmindedly and stammer in your thoughts as you recite the Lord's prayer for the eleventh time. Then you hear another peremptory knock that makes your heart literally sink into your chest. By now you are sweating in places that you didn't even know existed in your body. Halafu there is always this ka-annoying sweat that always shows up on your chin when you are afraid. Its one of those you wouldn't want to be documented anywhere.
And now that you have never given a thought on the way you would die, certainly, you wouldn't want to die naked. Imagine for a moment your naked mutilated body being slapped on social media with bloggers cooking conspiracy theories of how your sudden and untimely death was due to a twisted love triangle. Of course, they will hunt down your imaginary ex-girlfriends who will confess to your weird fetish, and love of drugs and gambling. So, you scramble for your Tokyo-branded boxer – that piece of fashion you bought on Kimathi Street for 80 bob after bargaining for close to an hour.
Interestingly, the third knock on the door, now gentler is accompanied by a nice, soft feminine voice. In your wild imagination, the voice tastes like sugar cane and cuts like a razor blade. Its a trap, your paranoia mind races as you write this imaginary Will in your head. In your Will, all your earthly possession, including your greatest asset – the Panasonic Am/FM Stereo/Dual Cassette / 5-CD Changer Compact System SA-AK100 – is to be sold and the 'revenue' paid to your local church as the tithe and offering 'debt' you owe the Big Guy Upstairs.
As for that 3-acre piece of rocky land you inherited from your old man in the village, you leave clear instructions in your imaginary Will. It can only be given to Nafula, your old village flame if she can prove through complex DNA tests overseen by chaps from the Institute of Deoxyribonucleic Acid and Hereditary Studies that that big-headed rascal she claims you birthed is actually yours. Otherwise, your old man can sell that miserable piece of rock, and use the proceeds to buy himself that 32-inch flat screen Tv he has always been yapping about. You are tempted to add a footnote in the Will that he's forbidden to marry a second wife, but then you suspect he will still ignore that clause.
Okay, back to the knock on the door.
You take a deep breath. Gather your balls (of course, not literally), and walk not-too-confidently to the door. A man must accept his fate, or otherwise, he will live running away from it, you remember hearing that line over and over in some crazy witchy-ditchy Nigerian movie. It was one of those Naija movies where the main actor dies five minutes into the movie, but then still manages to kill the bad guy before the movie ends.
You recite the National Anthem. Take a long breath and slowly open the door with your eyes almost closed. As a matter of fact, you stand there still, expecting the preceding moment to join your ancestors in the next life. And as you stand there awkwardly in what seems to be an eternity, you are astonished that no bullets are riddling your body. No blunt stuff is hitting your forehead, and sure enough, no one is telling you to put your hands up.
Confused, you take a hypocritical look around and goodness! gracious you! – standing in front of you in her royal elegance like the Queen of Sheba in the Old Testament is Chantel.
She's wearing a blue dress with dotted white flowers and ruffles at the edge that gives her the impression of added weight. The dress is so short that it seductively attempts to expose her promised land whenever she smiles, which is very often. Long story short – Chantel is that super hot, voluptuous neighbor who moved a month ago on the second floor.
You have never bothered stealing glances her way or even eating her with your eyes since you regarded her to be way beyond your league. In any case, there's no way the bread of such a hot damsel doesn't have someone who butters it, you convinced yourself, counted your loss and moved on with your chapo-dondo-for-lunch and mutura-tequila-shot-for-dinner, lifestyle.
Apparently, as the gods would have it, it just happened that morning that Chantel's little cute one-bedroom middle-class apartment didn't have running water. So, she was requesting if it was fine with you if she could use your bathroom to shower, until when the #WaterManeno's (she actually uses hashtags in her convos) is fixed. If you ever heard of a man who hugged an electric pole out of excitement, well, its most likely me.

Absolutely… Of course.., I mean, sure…as in, its cool… with me.., like.., you know… mmh.. certainly.., go ahead.., you mumble off rather sheepishly as your heart dances in your mouth.
Ooh! by the way, I'm Daggiefresh, you blather as your hawk team-mafisi eyes follow her womanliness.
Ooh! trust me, I know who you are, she says while slapping you with that sinful smile Jezebel reserved for Samson.
In fact, I know everything about you. Si you are that NGO guy. By now her voice tastes like Mexican steak dipped in honey-flavored strawberry laced with Jack Daniels Double Mellowed Tennessee Whiskey. In a jiffy, you look at her with renewed interest. Potential mistress, perhaps, you whisper under your breath.
Before you know it. She's been conveniently using your bathroom. Its been a week now. In fact, you seem to have adjusted to the new changes. Then one day you wake up to a flurry of activities in your bathroom. A string of colorful 'inner things' have been unashamedly hanged on the clothing line. Her toothbrush sits comfortably next to yours. Its as if they were made to be together. In the meantime, her expensive looking lavender spaghetti tops are hanged behind the door.
As you look confused, you bumped into her stilettos next to the washing area. Of course, unknown to you, perhaps since you have been so caught up in her beauty and occasional 'wife-material attributes' of fixing you a hot meal, you haven't realized that she's been moving in, albeit gradually.
Well, not wanting to unsettle the status quo too quick, too soon, you decide to ignore. In any case, why the rush in throwing her out, yet you are getting the best of both worlds, for the price of a five-minute shower. A month later, the talk of her officially moving in begins to cloud every aspect of her conversation.
She's a good person. She cooks well, though not as good as your mother. In fact, she seems to have blended in well as a wife.., heheh! okay, mistress.
You are reluctant to give the nod for her to move in. But then it doesn't make sense for her to keep paying rent for her apartment since she's pretty much in your house all the time. So, as an educated, logical African man, common sense prevails, and just like that she finally moves in two months later.
Two moons pass. Everything is fine. You playing the husband. She playing the wife. You insist to your boys and your family that you aren't married. They disagree. So, you agree to disagree. Then one day, the daughter of Eve wakes up with the exciting news that you have sent her into motherhood. Shocked. Bewildered. Flabbergasted. You look at her like she's crazy before slamming the bedroom door in her face.
A month later, you are living alone in some cramped apartment across town, cursing her for 'trapping' you into marriage. Truth is, you trapped yourself. But then again, your ego is so huge, no one can tell you nothing. So, you spend your miserable days drinking yourself silly, all in the name of moving on.
Meanwhile, Chantel's struggles through the pregnancy and gives birth to a lovely baby boy who unmistakably carries your intelligence, big head, ears, eyes plus unbridled attitude. Since you don't want anything to do with her or the baby, you live your life as if the Sun rises and sets on your epic ego.
Its 10 am. Saturday. 14 years later. You are whizzing between sleepiness and lackadaisical. You switch on the Tv to catch up with your favorite cartoon programme. The new host looks kinda familiar. He actually resembles you, especially his forehead and those crazy eyes.
For a moment, your heart skips a beat. It can't be. Well, it is. That little rascal is your boy. Yes, the one you didn't want anything to do with you. He's now grown up. Confident. Ravishingly handsome, and more importantly already successful in the utilization of his gifts, talent, and potential. Then you remember this: A man must accept his fate, or otherwise he will live running away from it.
To all single mothers out there who have their shit together and holding it down on their own, I SALUTE AND CELEBRATE YOU!
Image Credit: The Fertile Click