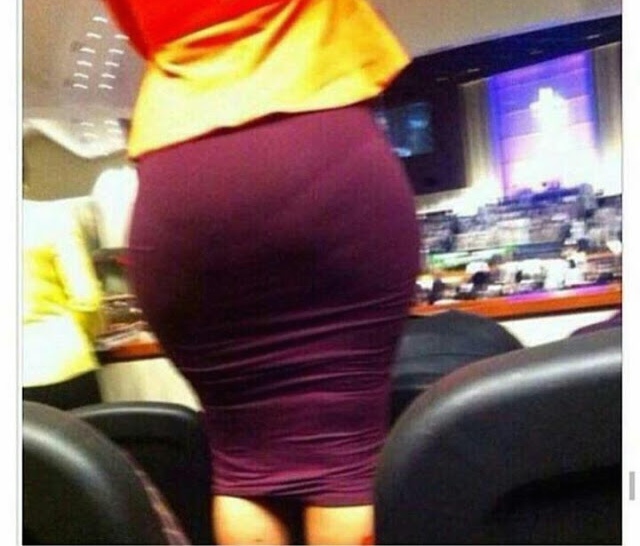 Satan, not today, please
Her life story is manicured with stuff fairy tales are made of. Poor family. Childhood struggles. Teenage rebellion. Scholarship educated. Sugar-daddy supported. Middle-class achievement.
Thanks to her beauty and charm, smeared with her qualification, she lands a relatively well-paying job in a local bank.
Finally, life is good.
She has officially joined the bandwagon of the struggling middle-class Kenyans. Part of her career achievement includes sharing with her bank in the ownership of a red juggernaut – a Volkswagen Polo 1.2 S 2005 model, which she has girly christened Snookie. To please the gods of motoring, Snookie gets her religious shampoo wash every morning and evening.
Expectedly, Snookie has a cherished parking outside the one-crammed bedroom apartment perched on the eighth floor of a building, where she calls home. She fought nail and tooth to get this priceless parking that ensures Snookie gets exposed to only enough sunlight to keep her red color young and tender. She has been living in this monster of an apartment that is devoid of a lift, running water and fresh air since she landed that bank job. Its safe and affordable, and of course comes customized with a gym that has enough equipment to get her the illusion of healthy living.
In earthly matters, she is a beautiful, fine young damsel whose fate for success seems to be written in the sky. Her unnatural hair, which she coughed an arm and leg to get, falls on her shoulders perfectly. Her smile is innocently packaged and sinfully delivered. For the love of the holy one, she loves the Lord with all her heart, or at least that's what her Facebook posts claim. For what is worth though, she has never missed church on Sunday. Save for the few occasions when the devil successfully ensured she woke up in her ex-boyfriend's squishy crib with a massive hangover.
Ooh, Lawd! Not again! She whispers to herself as she tries to make sense of what had happened the previous night.
Sneakily, while trying not wake up her ex who is snoring so heavily causing the bed to tweak momentarily, she fumbles with her hands in the ding bedroom to locate her phone. After a few breathless moments, she locates it. It's stealthily covered by her lavender blouse and personal items that dot the bedroom floor.
Yesterday was epic. After a crazy night out with the girls, she can't understand how she ended up calling her ex, and now waking up in his quirky bed.
Praiz the Lord. I'm sorry, Can't make it to church. Not feeling well. @my big siz's place. Will call laterz. She hurriedly texts her pastor and immediately switches off her phone.
As far as her fancily decorated church goes, she's one of the best gifted and anointed singers in church. A daughter of Excellence, Virtue or Zion, they call her kind in church.
As she lays back on the rickety bed next to the guy who's been randomly minting her Cherry Pie on and off, guilt begins to slowly eat her soul, bit by bit. She's too shameful to even whisper a prayer despite her heart yearning to reconcile with the Big Guy Upstairs.
As she lays there, bewildered by her choices and decisions in life while starring at the poorly fitted ceiling, she can't stop but wonder what became of her and her dreams in life. Her dream has always been to live a holy life for the Lord. Sing in church. Perhaps unleash a worship album. Someday meet a God-fearing man. Settle down. Have kids and live happily ever after.
She lays there stiffly while hurting in the inside. Confused. Angry at God. Angry at the world. Angry at herself. Angry at her ex. For some reasons, sex, alcohol and materialistic things aren't giving her the inner satisfaction she longs for. Nothing seems to give her the peace her heart desires.
She's a clear representation of someone caught up in two worlds and hypocritically living a lie. While she desires to live for the Lord, pursue righteousness and holiness, she's also still entangled in the pleasures of the world.
I will change next year. I will stop messing around soon. She keeps promising herself.
As a result, her life has been marked with a mixed ingredient of struggles, happiness, regrets, fun, condemnation, short-lived pleasures, convictions, and confusion. She is the type who hits the club on Saturday night and sings in the choir on Sunday morning.
Well, ladies and gentlemen, meet the modern day woman who has given the contemporary church a new meaning. And has certainly brought a revolution when it comes to dressing provocatively in church. She's the epitome of what some may call gender equality and empowerment. She cares less what others think. Lives her life the way she wants and isn't afraid to flirt with controversy. Her ringtone is, who runs the world. Her favorite character, Olivia Pope. Her point of reference, fashion magazines.
She goes to church with little regard of what people say about her dressing. For her, Sunday is one of those laid-back days when she has to dress to kill. Who knows, maybe Mr. Right is somewhere hidden among the gem of brothers going to church.
The church has been ambushed by a certain clique of women who would flirt, wink and seductively flaunt their sexiness with little regard. Mostly they come in packs like a herd of hungry hyenas and sit strategically in places where they cannot go unnoticed. They dressed in little sinful dresses or short flowery un-biblical skirts that intentionally expose their choreographed figure-hugging bodies.
Majority of them are dying to be noticed. Dying for attention, as much as they are struggling to find inner satisfaction. They live a double life. A complex web of lies. To them worshiping God and having sex the next minute with a stranger is all part of expressing themselves. It's a human right, their entitlement, they will shout at the top of their voices.
However, don't be fooled by the 21st-century feministic hula-hooping, the truth is, behind the curvaceous bodies, angelic smiles and titillating dresses are one of the most unhappy individuals who are dying for attention, validation, and acceptance. In fact, don't be fooled by the fake smiles and greater-than-life persona of the independent woman, if you dig deeper you will be perplexed by the layers of brokenness and emptiness in the inside. And like they say, a drowning man will always try to hang on anything that is floating.