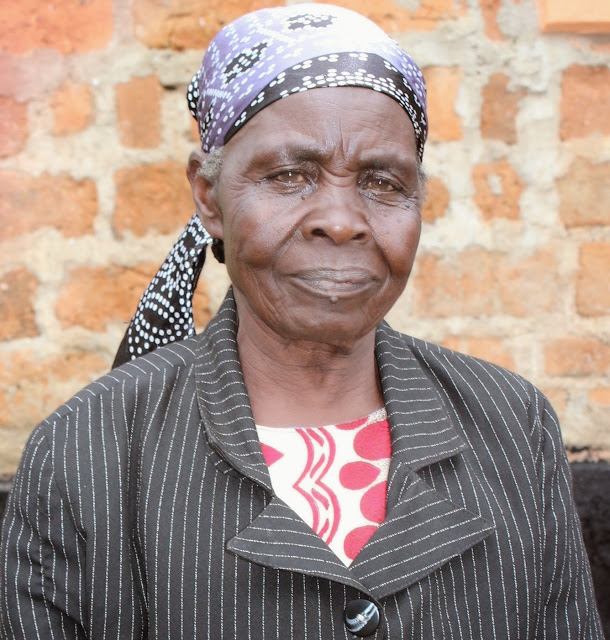 It was a pleasure, grandma
At 3 am on Wednesday, February 21, 2018, grandma was summoned by the gods to the next life. Village records indicate that she had chewed salt for 87 years, an age where most of her peers can't even remember their mistress names.
My memory of grandma are wild and scattered. For starters, I am told a week after I made my entry into the humble Protestant Waudo household, grandma brusquely showed up. She had crossed twenty-eight rivers, passed through four counties, used five public transport vehicles and smoked eleven rolls of tobacco to reach our village.
Intriguingly, no one had informed her of my birth. In her own words, she claims that through intuition her spirit was very heavy with thoughts persuading her to visit her eldest daughter, who was my mother. Upon her arrival, and just before she could even catch her favorite kettle of milk-less and sugarless tea accompanied with her salt-less and tasteless boiled cassava. She had asked to be led to my room where she parsimoniously irrigated my forehead with her cigarette-coated saliva as a sign of blessing me with good health.
Everyone with all sincerity welcomed my grandma's intrusion, except my father.
As a strategy of bagging my mother for marriage till death do them part, my father had promised to supply rolls of tobacco to grandma every month until the day she drops dead. Two children later and with the village economy biting his farming dream career, he had unwittingly thrown in the towel, and since then he had always successfully managed to avoid my grandma.
Well, this was until the day grandma showed up at our home, and as usual, unannounced. I am told as soon as grandma and her entourage (read her five huge bags, three big polythene papers, two big kiondo bags stocked with sorghum and millet, a pillow and a poorly folded sleeping mat – she always traveled with one of those. Apparently, her spinal cord has a complicated relationship with the new sleeping technology called a mattress).
As I would later joke, my grandma always traveled like a refugee living in a worn-torn country. She carried enough resources to last her a decade on a secluded island. Similarly, as soon as grandma showed up at our home in her definitive African kitenge attire, my father had evidently melted into thin air. Three hours later, he had resurfaced smiling mischievously like an ignorant teenager, while carrying metric tons of dry tobacco leaves enough to fill a cargo plane to Oudega, a village in Súdwest-Fryslân in the province of Friesland, the Netherlands.
For what is worth though, grandma's virtuosity, praise, and admiration as a strong, independent African woman preceded her throughout the village as well as the neighboring villages. She was famous for being famous.
A bubbly woman with an infectious smile, she will solely be remembered for standing up to men's egoistical entitlement by questioning why only men are to eat imondo (chicken gizzard). Characterised by a larger-than-life personality and a big Catholic heart, grandma never missed any mass, hurled salacious insults to anyone who stared at her beautiful wrinkled face long enough and generously blessed those who bought for her herbal cigarette.
Well, as the gods would have it, grandma was laid to rest this past Monday. No one knows for sure the cause of her death, except that she was sickly for some time, then last week she went to bed, never to wake up again. Of course, being my village, and depending on who you ask, there are a couple of conspiracy theories attached to her death – story for another day. Whatever it was though, my village will really miss her raucous laughter, bubbly smile and larger-than-life personality.
Certainly, I will miss her, and for good reason. For most, I will miss the pampering and long unwinded prayers of my wife and future big-headed rascals. She had always petitioned the Big Guy Upstairs to bless my loins with 17 rascals and four big-legged wives. The world needs more of your handsomeness and intelligence, she will mumble between puffs of cigarettes. Of course, I will smile hypocritically with the full knowledge that she was only flattering me to Eurobond her herbal puffs.
Sleep well, grandma, it was a pleasure.
You may also be interested to read: Forget slay queens, grandma is the real deal