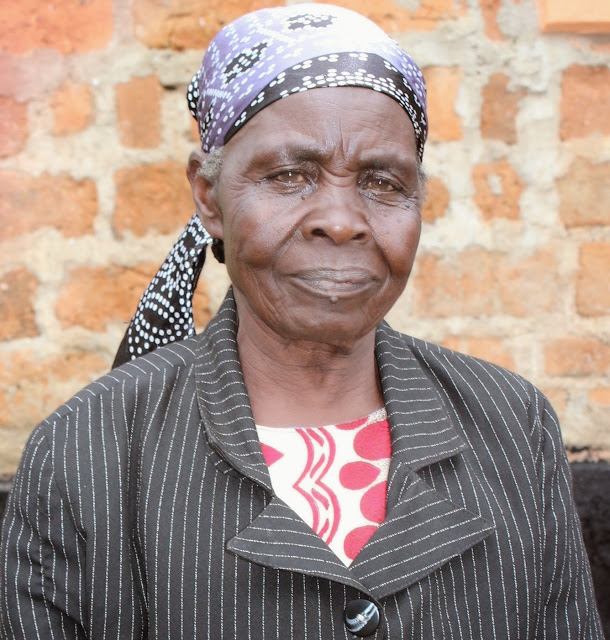 Forget slay queens, grandma is the real deal
When grandpa (may the gods rest his soul in eternal pleasure), married my thin-skinned luhya fundamentalist grandma at a small mud-walled dusty church in Nambacha village in Kakamega County decades ago, her clan slapped grandpa with an invoice reading four skinny cows, an ugly Zebu bull and a dozen African indigenous chickens.
It was a worth bride price because it strangely included a 1927 sewing machine model, 238 kilograms of posho mill maize flour and four crates of soda. (My grandpa used to say that unlike his days – these days young scoundrels are marrying and paying bride price equivalent to three nights with a prostitute – and you wonder why divorces have become the new hashtag).
On the contrary however, paying the worthy bride price gave grandpa the constitutional right of using his bakora to administer corporal punishment to grandma whenever she was seen giggling with idle men on her way to the river.
Similarly, the punishment generously extended to whenever she exported maize, cassava, sweet potato, sorghum and yams to her starving clan across the valley without grandpa's formal approval. In fact, it's rightfully joked that the only exercise grandpa did was limited to chasing after my errant grandma for purposes of corporal punishment.
My grandma, Isabella Eleketina Busolo married young and then became the luhya baby-making machine. In under ten years, she was the proud owner of eight ugali-devouring rascals. My mother, her eldest child grew up to become a walking reference of the Bible and a faithful earthly representative of the Big Guy Upstairs.
Of the other seven scalawags, well, that's a story for another day. But just to quench your curiosity, her youngest brother recently broke the village's Guinness Book of Records by being the first man to send seven village damsels into motherhood in just under three months.
At the moment, my grandma is an old lady. Old enough to settle serious national issues like election disputes or moderate the presidential debate. She's a grandma after all and records at the village chief's office indicate she has chewed salt for slightly under 80 years. An age where many of her peers can't even remember their mistress names.
But don't be fooled by the beautiful wrinkles on her face, or by the fact that her diet mostly consists of tasteless boiled cassava oddly accompanied by warm water. In fact, don't be bamboozled by her sense of dressing, fancily accentuated speech or by her strong support for the swearing in of the people's president.
My grandma is still a diva in her own right.  And so we are on the same page, I checked the definition of a diva.
Webster's Dictionary defines a diva as a word coming from the Latin meaning 'goddess', a prima donna, someone who thinks highly of herself, arrogant. While my Oxford Dictionary, yes, that big thing that has been gathering dust on my bookshelf for close to a decade, defines diva as a successful female singer, especially a female opera singer. It goes ahead to shamelessly say that a diva is a demanding and spoiled woman.
For your information, I'm reliably informed by my uncle, Saimoni Theophilus Shimuchira Makwakwa, that those days before sliced bread was invented, grandma used to not only sing in the choir at Our Lady of St. Elizabeth Mission Catholic Church, but she was also the treasurer for the choir.
"Kindly treat this as that little scandal of the missing choir fund that can only emerge after kukhu is summoned to the after life," my uncle had warned.
In her wild days of musical glory, grandma apparently was equivalent to your average Lady Gaga. Unfortunately, all that singing endowment came to an end the day 138 bob magically disappeared from the choir's coffers. And thereafter, she religiously began taking her daily dose of illicit local brew. She also began smoking herbal cigarette (read tobacco) under the pretense that it helps prevent flu, malaria and HIV/AIDs.
In fact, up to this day, grandma's pursuit of happiness involves crisscrossing the village in the dead heat of the day looking for authentic tobacco. Though her bucket list involves smoking a Cuban cigar before she dies. Well, with the new emancipation, she gradually began to publicly disobey her husband's tenets and commandments, and no longer hid behind his shadow, or was intimidated by his ego.
Growing up, I have always known grandma as a no-nonsense kind of person who spoke her mind. What is however interesting about her is the fact that despite the age monster catching up with her, she still has her memory intact, and her sight is absolutely impeccable.
Say what you have to say about her, but grandma is the real diva in her own right. She doesn't abuse people or look down upon them just because her middle class grandchildren have ensured that she lives a pretty comfortable lifestyle in the village.
In case you are wondering, grandma's esteemed village lifestyle consists of a 24-hour maidservant to look after her. A 16th century wooden Sanyo TV set that is permanently hooked on re-runs of Vitimbi. In addition, she drinks daily her pasteurized milk right from the gourd and majestically wears her bling bling's (read the rosary) like a hip-hop artist.
Grandma is respectful, accommodative and despite the fact that once in a while she would expose some sense of arrogance and an element of discriminating taste and preference, like insisting that we all eat tasteless cassava, boiled yams and sweet potatoes for dinner. However, over and above, she is accommodating, lovable and delightful.
Grandma still considers the late Nelson Mandela to be the sexiest man ever to walk the face of Africa, and Rhumba – African afro-fusion music as the greatest musical invention. She is fanatically obsessed with Franco Luambo Makiadi's music, Papa Shindarula's 'sexiness' and Mwai Kibaki's coolness. Interestingly enough, she was not sure whether her husband died of a heart failure or a heart attack. All she knows was that he went to sleep and he never woke up the following day.
When her husband passed away a decade ago, she never shed a tear or wiped mucus from her nose.
"Will crying resurrect him?" She would be heard wondering between cigarette puffs. In fact, she sharply rebuked anyone who loudly mourned her husband.
"Take that worried smack look off your face," she would be heard saying sternly.
"If God didn't plan for people to grow old and sick, and eventually die, he wouldn't keep on letting others marry, have sex and give birth," she would add almost angrily in her native Isukha accent.
Incredibly, grandma, hers is an interesting case of illiteracy. While she can't write, she can read, only her luhya Bible, though.
Despite spiritually falling off with the tenets of Our Lady of St. Elizabeth Mission Catholic Church, she still religiously attends church every Sunday. In fact, she has her spot on the second row. And if you ever want to see the wrath of an angry black woman, try and sit your little nice village ass on her spot. She would start cursing loudly from the entrance, spiting luhya curses at you as she pounds for a fight.
One thing, however we have been unable to do is to convince her to visit Dr. Murungi, the official village doctor down at the local dispensary to check her constant cough. She would rather part with a one-day old chick, as a worthy business transaction to access the medical traditional services of Mzee Bakari, the village witch doctor.
Well, that is grandma for you – a real African woman, and the realest Diva this part of the hemisphere.