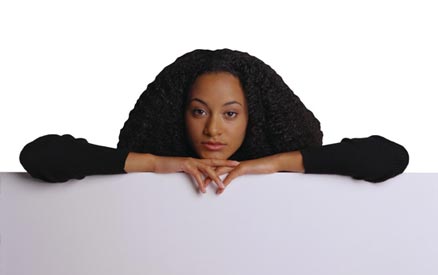 Why you are single
I know the pressure some ladies are going through for being single, especially when the clock seems to be ticking abnormally faster. Most have been subjected under unnecessary pressure trying to conform to societal expectations. Let's not criminalise being single. And certainly to my sisters, let no one make you feel guilty. In any case, you don't owe anyone an explanation for being single.
Don't feel sorry for yourselves or being desperate for a man. Live your life. Have fun in your singleness. Thank God for your singleness, coz when Prince Charming finally comes, trust me he will be riding a white horse. Okay, not exactly a horse, but you know what I mean. This article is for single people. Dedicated to singleness. Walk with your shoulders high knowing that God's time is the best.
YOU ARE SINGLE BECAUSE YOU ARE SINGLE. Its NOT because you texted too much or too little or waited 33 minutes to respond because he took 23 minutes. Its NOT because you met up with your ex that night at 5am that no one knows about, or because you kissed another man after a date with a loser.
You are NOT single because you spit food on that date or tripped coming out of the restaurant. You are NOT single because you hurt your first boyfriend really badly when you were 15 or because you have yet, to this day, apologise.
Its NOT because you were secretly jealous when your friend got a boyfriend or that guy you dated for two months who now has a really cure girlfriend and looks really happy. And you are happy for him. But still mad that he found someone before you.
You are NOT single because you slept with your ex boyfriend. You are NOT single because half of the world found out when you didn't even want to remember it yourself. You are NOT single because you think the guy your friend wants to hook you up with is ugly and not tall enough. Its NOT because you are not willing to put up with someone who doesn't brush their teeth at least twice a day.
You are NOT single because your standards are too high, they will scare even Brad Pitt or George Clooney away. Good for you for having standards, by the way. Some people don't even have a STAND, leave alone STANDARDS. Its NOT because you didn't like that really, really good guy who wanted to take you on a date and you just weren't feeling him.
And its NOT because you like to wear pajama pants, remove your bra and wash all the makeup off your face as soon as you get home. You are NOT single because you didn't learn enough from the past or would rather chill on a Friday night with your duvet and some sweet red wine than shower, get ready, and go out. You are NOT single because something is wrong with you.
Honey, YOU ARE SINGLE BECAUSE YOU ARE SINGLE. Its really as simple as that. You haven't made the connection with another heart, just yet. You can get dolled up, dress cute, cut your hair, dye your hair, tweeze your eyebrows, put on lipstick and you may still be single. You can go out to a bar hoping to meet the love of your life and not find a damn one in the place attractive. And its going to remain that way until its time for you to find the one.
Stop hoping for it. Start living the life that you do have instead of wishing the things that you don't have. There will come a time you'll meet a man and you'll have to give up some of this single freedom you currently have. Start being more thankful. Start doing it now.
Stop beating yourself up for your singleness. There's nothing wrong with you honey. Don't change your standards and compromise your values and principles in life just to get a man. Don't beat yourself up. Walk with confidence. Enjoy your life. Put your trust in God and be bold and ridiculous enough to believe in Him. He will make it happen at the right time – you are totally ready emotionally, physically, psychologically, spiritually and financially. He's a perfect God.
He understands what you are going through. He knows what you need. You have cried enough – He's seen your tears. You have wondered enough – He's seen your worries. Its now time for celebration. A celebration for singleness. A celebration of life. Put on that little black dress, some nice stilettos, red lipstick, and slap your face with the most amazing smile – go out have fun.
Image Credit: iamsassychic.com