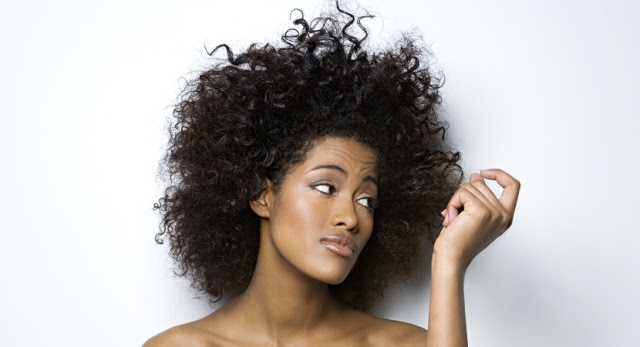 Miss, your hair is blocking my view
Last week I was at the Food Court in Westgate Shopping Mall, Nairobi. (You know I can see your eyes rolling). Not to worry. Its now a beautiful place. Security is really beefed up. I mean, you honestly have to be mad to even think of pulling another terrorist attack there. Saw some security chaps, carrying this super heavy machine guns, hiding in flowers with guns ready to blaze. I have never felt that safe on earth!
Okay, so I am at the food court… Haandi Restaurant, to be specific.
Me and Indian food, if you really have to know, are in this romantic relationship that's been going on for like forever. You know the way that Methi Masala Chicken or Chicken egg rolls prepared by Prasanath, the tall chap at Bravenjee Restaurant in Southern Indian, rolls over your tongue. Mmmmh! before I get carried away, let's just say Indian food and me – story for another day.
I am at Haandi. There are this two damsels over the counter. The tall one looks like she forgot her IQ at home. She looks confused and mesmerized all in one breath. I conveniently ignore her and asks her colleague whether they have chicken curry and naan. Now if you have never had spicy chicken curry and naan, methi naan for that matter, please count yourself a very unlucky human invention.
She pretends not to have heard. So, I clear my voice as if I want to announce my resignation from my village's council of elders (I can already see my great descendant, His Majesty, Your Worship, The Most Honorable Nabongo Mumia sneezing in his grave).
I am speaking to this damsel in the best accented Queen's language a kawa lunje can chomoa, and she has the balls.., yes balls, to ignore me. I feel like shouting out. She looks at her phone, perhaps to confirm how many likes her profile photo has gathered so far. Then  slaps me with this annoying look preachers reserve for members who tithe only in coins.
Not to be cowed, I slap her back with that disgusting look politicians reserve for voters after loosing an election.
Now, just before she answers. This super duppa mama approaches. So that we are on the same page, allow me to paint the picture for you.
Her body was a lot to handle (read she had illegally added weight in certain areas of her body). Okay, its a polite way of saying she was chubby. I mean, fat.
For abuse of fashion privileges, she was wearing this skinny dress earmarked for extinction, which made her look like she was literally pouring out of it. I never liked her to begin with. She had two volumes in her mouth – loud and louder. She spoke with this skimpily dressed attitude, I wondered whether she thought she owned the world.
She had this annoying raucous prostitute laughter, and acted as if the world owed her praise and admiration. To make it worse, she had insulted her head by wearing some ugly shiny weave, which was dripping wet of either water or her sweat.
Her brobdingnagian weave looked like it had accumulated all the dust Mama Africa could blow her way. She constantly hit her head using her palm in an attempt to perhaps calm whatever creatures were munching her scalp.
She looked like the type who could tell you shitty things like: honey, my hair is the view, after you politely tell her that her hair was blocking your view.
As I was still trying to tune into the right frequency to get through this Facebook addicted damsel over the counter, the super duppa mama approached, and without blinking her heavy eyelid she unapologetically shoved me out of the way like I was invisible.
Trust me, were it not for the fact that I inherited heavy bones from my great ancestors. And as the history of white people tells me, my ancestors were born and brought up in the dense Zaire forest – I swear on the grave of Jehovah Wanyonyi (ooh! how the mighty have fallen) I would have flown away.
Since it was a holy Sunday afternoon and my favourite song had been sang in church, I decided to let this slide.
In any case, who wants to teach a big mama carrying a scanty attitude lessons on queuing etiquette on a Sunday afternoon? For what is worth though, wisdom teaches us to learn to choose our battles. So, like a wise village rabbit who knows when to outsmart the towering elephant, I silently stepped aside, and I generously let her give her order.
I didn't see anyone accompany her, but this etiquette-less soul ordered food enough to feed my entire village. Then with zero chills, she almost shoved me again by her looks before she took a seat. Thanks to the unholy encounter, my appetite for chicken curry had left my body, spirit and soul – and I was only left with a thirst for juice.
A couple of minutes later, as I am sipping my juice while day-dreaming of what possibly I could do with the Eurobond cash if I was to Waiguru myself. I hear some disturbing noise. For a minute, my heart drops into my tongue, as my knees become weak. Ooh! lauwd, not the terrorist again, I whisper a prayer as my mind races to heaven and back.
Hohhohoh! (You got to say it loud in a Morgan Freeman's accent).
I tell you, karma indeed is a biiaach. Turns out, the super duppa mama was being choked with her chicken wings, burger, french fries, sandwich and whatever else she was devouring. For the record, I am a Christian by all means and purpose. I love the lauwd, and going to heaven. But for this one moment – this one time – I felt nothing for her. I never felt an iota of heavenly mercies on her.
Truth be told, I never felt the Father Abraham aki-woiyee divine intervention, or the New Testament grace dispensation for her. In any case, I found myself meditating on Isaiah 54:16, kwanza in the Amplified version – no weapon formed against me shall prosper. 

Minutes later, she was being wheeled on a stretcher to the nearest hospital. Now who says the gods don't have a sense of humour. Turns out, you know some Kenyans can really gossip, sijui a ka-bone of chicken wings had raptured her throat.
Okay, the guy who was telling us this preliminary diagnostic evaluation sounded believable. Believable in the sense that he was wearing a stripped blue suit and yellow shoes on a Sunday afternoon. Now, as a crowd gathered, perhaps to gather more gossip materials and social media updates, suddenly my appetite for chicken curry and methi naan had returned in earnest.
It requires a lot of carefulness to kill a fly that perches on the scrotum, goes a Ghanaian proverb.
Image Credit: xonecole.com