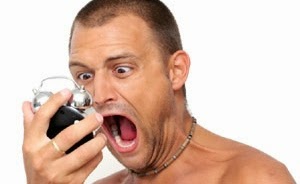 Men too have that biological clock
Funny thing about life is that it goes on. It doesn't stop and wait for you to put your act together. It doesn't wait for you to first land your hands on Mr Right or Miss Perfect. Certainly, it doesn't wait for you to sort things out before you buy that dream house, walk down the aisle or pop some little rascals into the world.
Life has a mind of its own. Its simply goes on. Which for most of us is a scary thing. Clearly for me it is. Let me explain.
Two weeks ago, I spend my weekend travelling with two of my closest cousins. We are pretty close with each other, which means no subject is taboo to talk about. Naturally, I guess due to my advancement in age – marriage and the kids subject somehow, as it always does, found its ways into our conversation. Trust me, I am so getting used to this kind of conversations nowadays.
Interesting for me though, I always have various customised answers, of course depending on who's asking. So, for a while now I have been, somewhat casually, dishing out different answers. You know the, its gonna happen soon. Unajua when it comes to this things one needs to be very cautious. Haraka ya nini kind of cheap talk. 
Therefore, as expected I had thrown in my professional rehearsed baseline response when I was smacked in the face with the so when are you settling down? One of my cousins though (may the gods add more wisdom to him) wasn't taking that casual response anymore. I guess he had heard enough from me over the years.
He looked me straight into the eye as if he was watching his own sex-tape, and without blinking had asked. How old are you? I swear, he sounded like Mr. Ainea Imbalambala, my stern, authoritative, smile-phobic Sitatunga primary school headmaster.

Mmmmhh! As in…, Okay, I will be 34 in 3 month's time. I fumbled off. Then the discussion got interesting.
Long story short: this is basically the reality of my life when it comes to marriage and kids, that's if I still want to get married and pop them rascals. ASSUMING (in capital letters) I get married in the next one year, pretty much I should be expecting my first big-headed little rascal, let's call him/her Kim, by the time I hit 36 years, or thereabout. So, by the time Kim hits kindergarten, three years later, I will be kedo fote. Ok, right there my heart just skipped. It gets even better.
Let's assume Kim is a bright little thing that needs not to repeat kindergarten – yeah – hebu stop rolling your eyes – si mtoto ya uncle yangu repeated kindergarten coz ali-fail exam ya kwenda Class One. (Jehovah have mercy!). Crossing my fingers, we are made to buy graduation gowns, some big old ass cake (remember this things nowadays have become like a competition in school, with parents trying to outdo each other).
Wait a minute, yes, I mentioned Kim's graduation. Kwani you have never been tagged on Facebook of pictures of your friends attending their kid's graduation in kindergarten? My friend welcome to the new galaxy simamisha mbegu parenting.
Where were we? Oh! so crossing my toes, sorry fingers, Kim finally gets admitted to Class One. Hoping teachers won't call for a strike every week, the little rascals, now in his/her puberty/adolescents (don't they grow up so fast?) finally clears Class 8 – eight years later, I will be almost kedo fefte. 
My friends, now we have a problem. I will be almost fifty, an age where I need to be planning for my retirement, when my FIRST kid clears Class 8. This means by the time Kim graduates from campus, assuming I will still have a job to pay for his/her fees and fund his/her raging hormones over-the-top party like a rockstar lifestyle – I will be like kedo fefte four.
Then give Kim two years of tarmacking – and I am being too optimistic here – before Kim gets a job – a time of which he/she will still be devouring mlima ya sembe in my house, and incurring other expenses like stealing my airtime.
Of course, I am so hoping by this time, Kim won't have prematurely enjoyed the joy of impregnating Mrs. Jackson's daughter. Or if its a she, I hope she won't be calling some tall, dark, jobless dude living in his parent's SQ in Umo, ati sijui her handsome baby daddy.
Remember I'm in the outskirts of my 60 years, and we are still talking about Kim, my first rascal. I'm yet to mention Carey The Diva, my second born. Stopping laughing, coz there's still Romney Washington Richards Fidel Castro Waudo, my third born. And if the gods allow I wouldn't mind adding a Southern Bypass North West Kardashian Waudo.
Halafu you always have to budget for ile ya bahati mbaya. For this one I plan to go ethnic to preserve my roots and in honour of my long unwinding lineage. So, for what is worth I will smack him with my ancestor's name: Theophilus Alphonso Shimuchira Makwakwa Waudo – I am sure he will be as ugly as his ancestor's name.
So, in case I decide to have four rascals – which is the plan right now, anyway. The reality of it all is that, if I am not carefully, I will still be changing diapers in my 80's (Eish!) Why are you still rolling your eyes? Kwani you don't know about the digital social media Kilimani Mums of these days? They don't just pop rascals every week back to back like our grandma's used to do.
These days, I am told, after popping a ka-Kim, they need like kedo three to four years to first regain their normal sexy body size, look cute for their friends on Facebook, squeeze once again into their teenage ka-size small cute little black dress for a while before they would CONSIDER, yes CONSIDER adding a second rascal.
And you wonder why men have baby mama's all over the place? Now, I pray tell me, for how long would I have to wait to get to preserve my ethnic lineage in the name of Theophilus Alphonso with these current reality? You agree, I guess that its then better to devolve these services to other AVAILABLE 'baby mamas'.
They probably will never admit it – but men too have that biological thing going on. So, in case a brother has been 'putting pressure on you' to meet his old man, walk down the aisle (or simply move in with him) or pop a rascal for him, like ASAP. Don't create a WhatsApp group or call for a chama meeting to discuss the poor chap.
No, he hasn't been diagnosed with prostrate cancer, and sure enough, he isn't planning to cut his balls out. It's just that biological thing doing its thingy.
And for brothers, who are just chilling with – no plans for settling down. No plans for putting their shit together. No plans to advance their education or career. No plans for savings and investment. No plans for even someday sending the sexy Mrs. Jackson's daughter to the maternity ward. No ambitions. No dreams. Remember how we began – unfortunately life goes on and on. It waits for no one.
My advice – its never too late to begin planning your life bro. Better late than never, coz trust me, we all have that biological thing going on. I mean, unless like me you risk being called grandpa by your own little rascals, coz you were in no hurry – just chilling for God knows what.