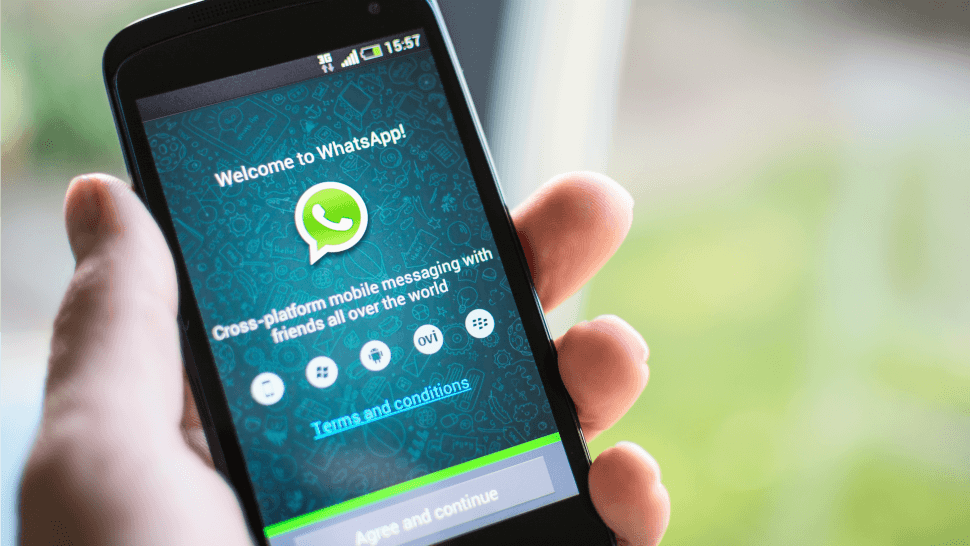 WhatsApp groups menace
I am not going to mince words: I hate WhatsApp groups. Well, at least majority of them. I think a clause needs to be added to the Constitution about who can start a WhatsApp group, while its purpose and membership verified by a committee of experts led by the no nonsense Martha Karua, and co-chaired by Toni Braxton.
Now, before you curse me in your dialect – an adventure that will cause my great ancestor Your Majesty, His Worship, The Great Nabongo Mumia to disgustingly sneeze in his grave – hear me out.
As the gods of technology will have it, I am a member of quite a number of WhatsApp groups. Interestingly though, I am a member of this groups NOT by choice or design, but by compulsion. I woke up one day and BOOM! someone had added me to Group A that brings together all family cousins. Yes, cousins.
A year later – I'm yet to figure out WHY this group exists. Well, save for the fact that it's prone to recycling old Internet jokes and occasionally sharing billions of unsubstantiated information.
Before I could blink and perhaps get my footing, without warning I had been added to Group B that is all about the youth outreach ministry in the church. The tagline was as worldly and wildly as Miley Cyrus concert could get: Holding it down for JC. The profile photo was a dude holding down a skimpily dressed damsel's Bible. Okay, you get the point.
Not to be outdone, Group C audaciously emerged bearing my name as a member, you would think it had the monopoly of WhatsApp groups. It was about my colleagues at work with a loose tagline of 'family for life'. Trust me, I am still coughing sarcastically.
Now besides sharing photos of three-day-old babies and desperately trying to outdo each other on who had the most "middle-class weekend". You know the likes of "I peleka'd my kids to Karen Blixen for lunch" or "I went for brunch at Sankara" – for crying out loud, I have no idea what value this group adds to life.
Within a matter of weeks, Group D calling itself Mafisi Reloaded was created, mostly comprising of old campus friends who had refused to grow up. If you ask me, its a group that brings together a bunch of men who are either in denial about their age or have never heard of middle life crisis.
Honestly speaking, other than sharing salacious photos of daughters of Eve and a confused Arsene Wenger, I am yet to figure out why the group was created. Maybe they too are still trying to figure out why they created the group.
Then the other day Group E came out of the woodworks. Goodness, gracious me! If I thought it couldn't get any worse, well, waa-lah! it did. It was about a friend's wedding committee. We were hurriedly bundled together under the group name Kiki Weds Kwikwi, with expensive wedding rings providing the perfect profile picture.
Our first agenda was to introduce ourselves, how you are related to the couples, read the poorly constructed sentence. Hold on. Just hold on first. So, you add a bunch of strangers who are unknown to each other except to you into a group, and then you have the audacity of asking them to introduce each other how they are related to you! Like are you kidding me?
Then it got worse. As a group, we were tasked to literally organise the couple's wedding. I mean ORGANISE their wedding. From shopping for a church venue to fundraising for money to buy literally everything: gown, rings, cake, shoes, and socks. I swear, I still have a migraine to date.
Sorry, did I mention that the members of the group, without anyone bothering to consult us were EXPECTED and REQUIRED to cough a committee fee of 10 Gees. Ngiri kumi. And by the way, we were all required to spill the mullah in a record 18 days. We count on your unwavering support to give the couples their dream wedding, someone stupidly kept posting on the group like after every three seconds. Their dream wedding? And they never saved for that dream wedding? Okay, let me not even go there.
If I thought I had seen it all. My unsavoury WhatsApp adventure was apparently just getting started. Like an egoistic politician who lost miserably during the nomination but still wants to run for elections – Group F appeared on the scene with a profile pic of my grandparents (May their souls rest in peace). '
Honouring the memories of these awesome Waudo's' read the tagline. Trust me, I am still rolling my eyes. Besides sharing recycled memes accompanied with a trillion emojios, I have no idea what memories of grandpa and grandma we are honouring.
Then last week the newest member on the block, Group G was born. It was a Bible Study group spearheaded by a friend I used to have a hawk eye on a long time ago before preachers on TV began threatening us to plant seeds through Mpesa or else we will never prosper. I am sure the intentions of starting this group was holy, pure, righteous, noble and Scriptural because the tagline makes reference to Matthew 6:33. My problem, however, is the implementation of that noble idea.
As much as we all want to live for God and eventually avoid hell, now I pray tell me: Does posting Bible verses every millisecond of a minute on WhatsApp group with hellish warnings of – Type Amen if you want to be blessed – the best way to get to heaven? I wonder!
Since the emergence of this groups. My phone constantly blinks with tonnes of messages received even before I blink. It's like the groups are competing for my attention and data bundles. Well, do I have a choice to exit or block the groups, you probably are wondering? Absolutely yes. But then again, it's not that simple.
As a matter of fact, I have tried it before, and it sucks. This is because you can't be allowed, thanks to the powers that be at WhatsApp Inc., to leave the group privately and discreetly. You know chini ya maji. No Sir. They will announce it in coloured italics to the whole world that: Douglas Waudo has left the group. In addition to that, how on earth, I pray tell me, will you justify to God on Judgment Day that you left or blocked the WhatsApp Bible Study Group, and you didn't leave or block Mafisi Reloaded?
Most of us, frankly speaking, are forced to be in these groups for fear of backlash from family members, colleagues or friends. You know the kind who won't stop slapping you with evil eyes like you are a twin brother to Judas Iscariot just because you left the group. For what is worth though, let me go on record for saying this: I have no qualms with WhatsApp Groups. Well, at least not with a few of them.
My problem with MOST of these groups is how they are being abused, to the extent that most of them have ceased to serve the primary objective of which they were created. I mean, why would a group created for purposes of planning a wedding become a one-stop shop for discussing politics, football, celebrity gossips and a platform for sharing all kinds and forms of jokes and videos downloaded from social media?
When a group completely misses the point of why it was created, it not only becomes annoying and irritating to most, but it ends up repulsing it members, forcing many to either become dormant members or simply log off.
I am of the humble opinion that when creating these groups, it's the responsibility of the Group's Administrator and to a large extent all members to lay down the rules of engagement. I mean, for the love of the holy one, why should a member share nude photos in a group created to honour the memories of my grandparents? Like seriously!
Image Credit:komando.com